The origins of the name of the village are unknown, but the village is the oldest settlement in Szabolcs County. Most probably it already existed at the beginning of the 13th century, and from 1271 it was belonged to the Balog-Semjén family. The descendants of the Kállay family owned the village up until 1848. Since the 16th century Napkor played a central in the family estates, with at least two manors built on this territory. In the 19th century one of the old manors was turned into a mansion. The writer Miklós Jósika, Erzsébet Kállay`s husband, lived there. Today this building hosts an elementary school.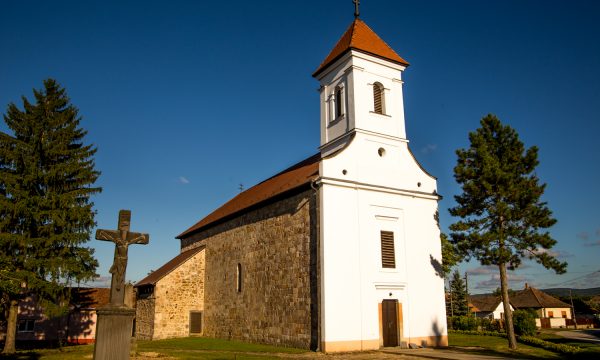 The village`s Roman Catholic church was built by the Balog-Semjén family, after the Mongol invasion, before 1271 in honour of King Saint Stephen (also known as Stephen I). Starting with the 16th century the church was used by the protestants, but after 1744 it was owned again by the Catholic Church.  In 1761 the church was rebuilt and the tower was added to its structure in 1779. The church, the way we know it today was modified in 1948, when the building was enlarged, and the old medieval church became the new church`s aisle.
The medieval church`s structure was similar to the ones built in the neighbouring villages (eg. Nyírbéltek, Baktalórántháza), meaning that the east wall was illuminated by two small windows, which were separated by a pier. The vaulting above the altar was built in the 18th century; the altar-piece illustrates the moment when King Saint Stephen offered the country to Virgin Mary. The Ruthenian-speaking population of the village were Greek Catholics, therefore since the 17th century the Greek Catholic Church was present in this village. Most probably in 1859 when re-constructing the other churches, they managed to build a Greek Catholic church as well. The iconostasis was created in 1850.